We often hear the question, "Why should I pay more for a vacation villa in the Netherlands with wellness?" That is a legitimate question! Yet we find that most people now choose precisely luxury and a special experience in a house. But is that worth the extra money? We discussed this with some recent guests.
Recently, we hosted 2 families who had jointly booked a house with a Jacuzzi and a sauna. They had hesitated between renting two houses, 1 with spa and 1 without. After some discussion, they chose the more expensive, luxury house for 12 people with jacuzzi and sauna. In retrospect, this turned out to be the right choice. The children loved playing in the jacuzzi during the day, and enjoyed the spacious garden where they could play soccer endlessly. The parents had all the time and peace for a good conversation and a glass of wine. From 9 it was the parents' turn: the children were in bed and the parents crawled into the jacuzzi. Because it was 38 degrees, you were very comfortable and gently massaged by the numerous massage jets that make up our jacuzzis, the conversations erupted. This went on well into the night, until as late as two in the morning! The families told us afterwards that they were thus more than satisfied with the choice of the more expensive luxury vacation villa in the Netherlands.
Many of our vacation homes have similar wonderful wellness, from vacation villas with jacuzzi to bungalows with jacuzzi, sauna and a swimming pool on the park.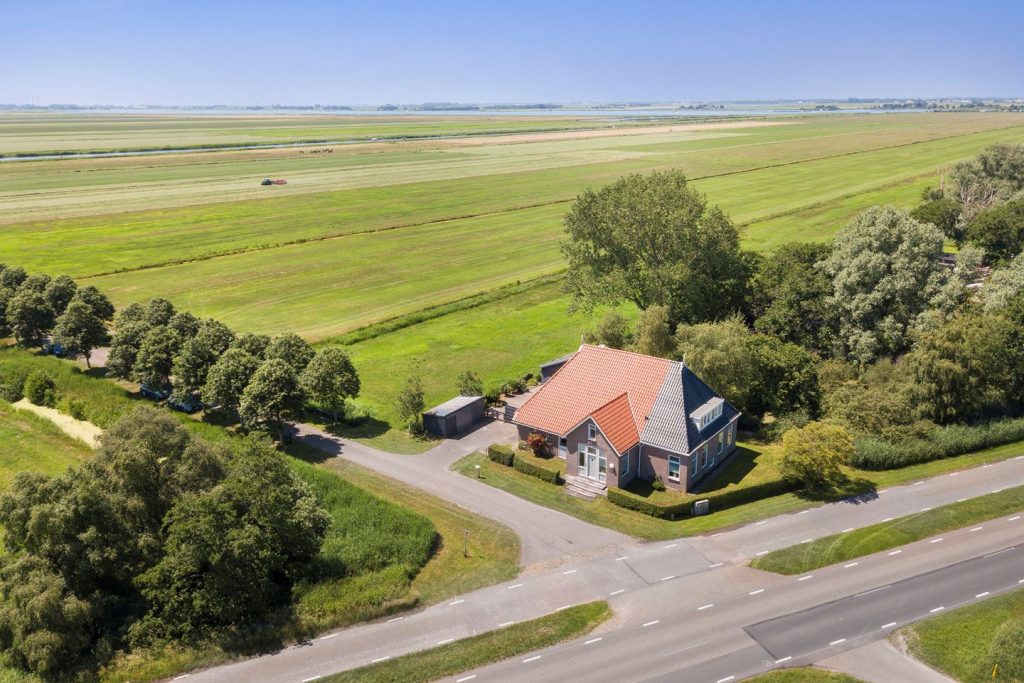 Luxury vacation villa
This luxury vacation villa with jacuzzi, sauna and a swimming pool on the park is located in Opmeer, on vacation park West-Friesland. This vacation park is in a beautiful location in North Holland. Relatively close to the coast, between the IJsselmeer and the sea. The IJsselmeer is about 20 minutes away, and the sea is about half an hour away. But you don't have to drive all the way to the sea or the IJsselmeer to enjoy a relaxing environment, delicious water or a tasty French fry at a seaside beach restaurant, because it's all within walking distance from this vacation villa in the Netherlands!
In fact, the vacation park is equipped with a delicious restaurant, and has a heated swimming pool that is open annually from June to September every year. Furthermore, for the children, among other things, the park has a grassy field with all kinds of playground equipment, a tennis court, table tennis tables, a soccer field, a basketball court and a jeu de boules court!
The vacation villa in the Netherlands is completely luxurious. It has a lovely spacious garden, where the sauna and jacuzzi are also located. There is also a very nice covered outdoor seating area, including kitchen and mini bar. Under this roof there is also a bathroom with a shower and toilet so that you can rinse off immediately after the sauna or jacuzzi and go back inside. Inside there is a large living room with TV, free wireless internet, a dining area and open kitchen.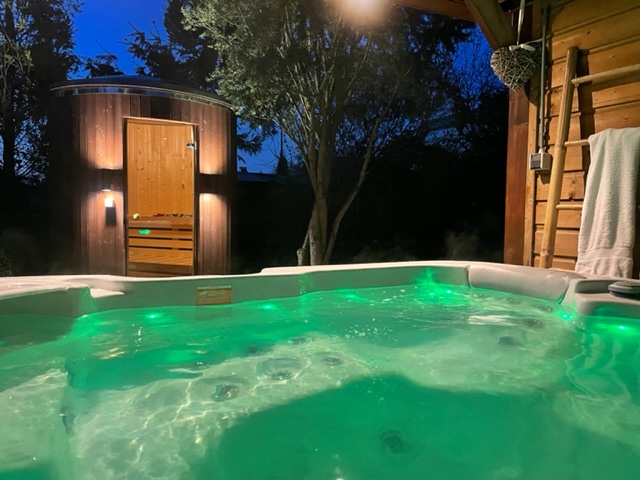 Upon arrival, you will already feel how luxurious this vacation villa is. Everything is made up, and the towels are ready. Everything is spick and span: Super neat and completely clean. This is the ideal place for a luxury vacation with jacuzzi, sauna and pool in North Holland. This is what two previous guests had to say about it:
…A very tasteful and lovingly decorated vacation villa, very clean, well equipped. We felt very comfortable ❤

Simone, September 2020 Translated from German
…Great accommodation to stay and relax for a few days!

Mats, May 2021
Would you also like to relax here for a few days? Then book a stay here quickly with this button!
Want to read more about this luxury vacation villa in the Netherlands? Then read more in the blog: bungalow with jacuzzi!