If you are going on holiday with a group, a weekend away with friends or a company outing and you need a beautiful location in Friesland, Golden Stay is the right place for you. Golden Stay has a beautiful villa in this area. The villa is located in Follega, in the south of Friesland, and is equipped with everything you need for a super stay. From indoor pool and outdoor jacuzzi, to a lovely garden overlooking a beautiful location. The villa is suitable for stays of up to 14 guests, but is also ideal for holidays with groups of 12 persons or less.
LOCATION of the group accommodation
The location is ideal for exploring the most beautiful Frisian lakes. The house itself is not on the water, but is situated between the beautiful Grote Brekken and Tjeukemeer lakes. These two lakes are connected by the Follegasloot, and from here you can explore the entire Frisian lakes network. This is one of the wonderful unique things about Friesland, almost all lakes are connected by water: From the IJsselmeer in the southeast to the Lauwersmeer in the northwest. Close to the group accommodation at the Tjeukemeer itself you can rent several beautiful boats like sloops or sailing ships. Nice for when you are with a larger group like 25 or 40 persons. Furthermore, the Tjeukemeer offers excellent opportunities for surfing, swimming and fishing. Along the shore there are beaches, trailer ramps, a cosy marina and a camping farm.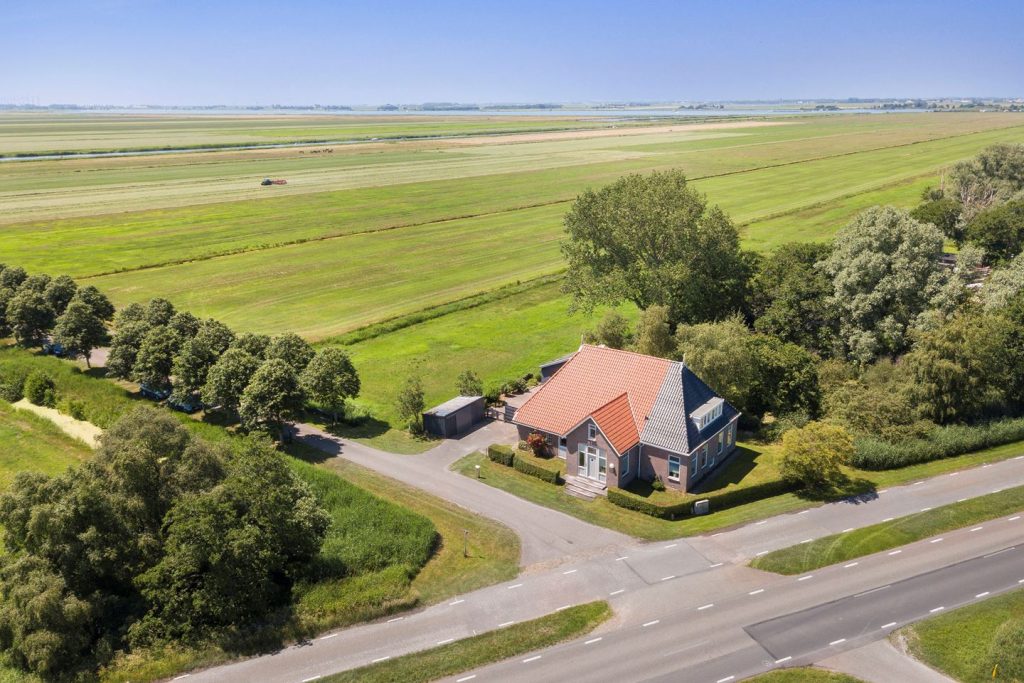 ACTIVITIES for groups
For those who want something more lively, there is beautiful Lemmer, 10 minutes away from the group accommodation to the south. Lemmer is beautifully situated on the water of the IJsselmeer, and has a bustling tourist centre. In Lemmer, you can experience cheap experiences like visiting the oldest, still working(!) steam pumping station in the world, the "Ir. D.F. Woudagemaal". It is even on the UNESCO World Heritage list! You can also enjoy delicious food, for example at De Baai van Lemmer, where they serve delicious fresh dishes inspired by modern French cuisine.
There are many more fun things to do in Friesland. One of these things is to 'tour' through Friesland on a Solex or a durable Echopper. Enjoy the speed and comfort of these beautiful vehicles and discover how beautiful Southwest Friesland is with a nice trip through the rolling countryside of Gaasterland. If you are more into extreme activities, you can also go windsurfing or kite surfing in the area. And then just hope that there is a wind!

THE VILLA
As we already mentioned in a previous blog, about luxury holiday homes with jacuzzi's, this group accommodation in Friesland has everything you need to consider it a true wellness paradise. A lovely quiet spot next to rolling meadows and a relaxing view as far as the eye can see. A beautiful villa with swimming pool, jacuzzi and sauna.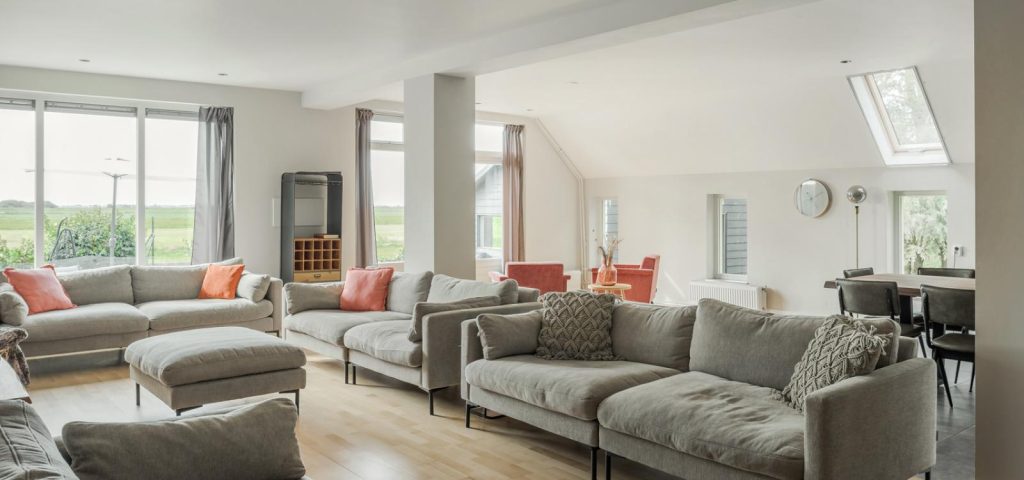 But that is not all, the living room, the bedrooms and the garden are also of high quality. The living room is very spacious, but still feels very lively and cosy. A lovely set of sofas provides the space to socialise, and the table offers enough space for the whole company to eat together, and enjoy each other. The bedrooms are full of natural light, beautifully finished and have comfortable beds. The garden is the icing on the cake, a lovely private place to unwind and enjoy the sunshine. When the weather is nice, you can lounge outside and have a nice meal together in the sun. In short, the ideal group accommodation to go to with a nice group of people. When can we expect you? Book your stay quickly with the button below: