The best way to unwind is to use a jacuzzi in a luxury holiday home: switch on the whirlpool setting and enjoy while the water does its work on relaxing your muscles, joints and mental state. After a busy day or week, experience the true wellness feeling as you have only imagined in your wildest dreams. Okay, maybe this is a little bit exaggerated, but there is some truth in it; Bathing in a luxurious vacation home with a jacuzzi simply has a relaxing and stress-relieving effect!
Triple luxury in Follega
In the Netherlands, the best wellness experience you can have is a sauna or a jacuzzi. At Golden Stay, we find these 2 things very important to have in our most luxurious vacation homes. Take, for example, the recently renovated luxury holiday home in Follega, where we have applied this perfectly, and where there are now even 3 forms of aquatic relaxation. In the house itself there is a Finnish steam sauna, which can accommodate 4 people. Outside in the spacious garden is an outdoor jacuzzi with whirlpool functionality, even in winter the fact that this jacuzzi is outside is still very pleasant! But the icing on the cake is the indoor swimming spa, separate from the house in a barn that has been completely transformed into a wellness area. This swimming pool is no less than 6 metres long and is equipped with the best jet streams available, easily adjustable and powerful enough to create a flow for swimming.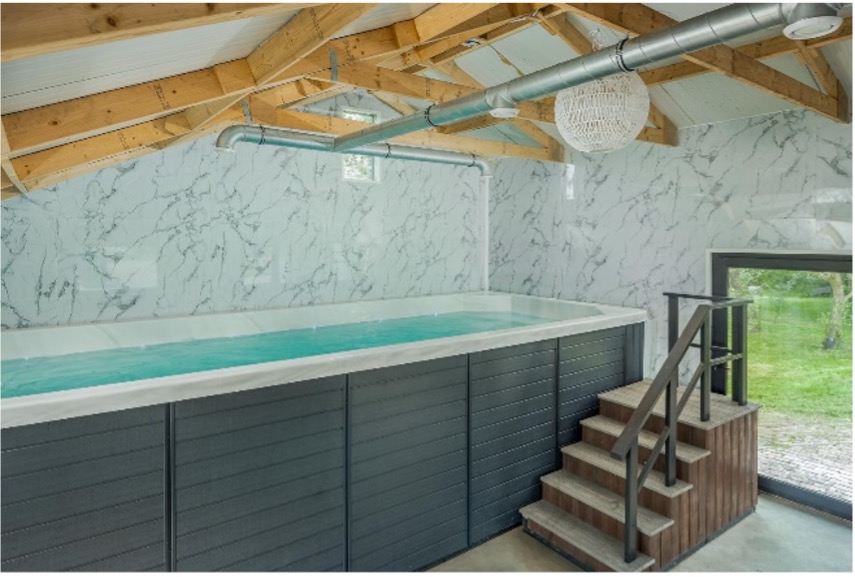 The Jacuzzi in Rijs
A bit more to the west, towards the sea and the IJsselmeer in the Netherlands lies Rijs, where you will find 2 Golden Stay holiday homes. We gave one of these holiday homes as a gift for a midweek last New Year's Eve by means of a very successful giveaway! After exactly 100 entries, it was won by Instagram user Lindwanrooy, who went there with her dog. If we can believe the photos she posted, we can assume that she enjoyed the Ijselmeer, the lovely village of Rijs and… the Jacuzzi!
It is a fact that this jacuzzi is popular. Boris also says the following in a review about his stay:
"What a wonderful 4 days. The house was more spacious and beautiful than I thought and the hot tub was a delight. An ideal place for larger groups and for dogs! Also a very nice environment, definitely worth coming back to!"
We completely agree!
New wellness pearl in the south of Drenthe
One of the luxury holiday homes that recently became Golden Stays is located more in the east of the Netherlands, in South Drenthe, and it meets and exceeds all our expectations for a luxury holiday home. Apart from the fact that this holiday home has a conservatory to fall in love with, a lovely spacious dining room and a large cosy sitting room, the wellness that is located in this luxurious holiday home is certainly to write home about, and to invite them to Drenthe right away!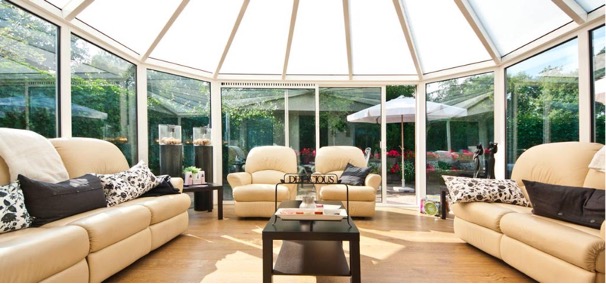 The wellness facilities include a wonderful 8-person sauna, where after a visit you will be reborn, with any tired muscles soft and relaxed again. There is also an 8-person whirlpool, great for enjoying a drink and enjoying the cold outside air while you are still warmed by the bubbling water. Furthermore, there is also a cold rain shower, a foot bath and a massage chair. But the one thing that really radiates wellness is the Turkish steam bath.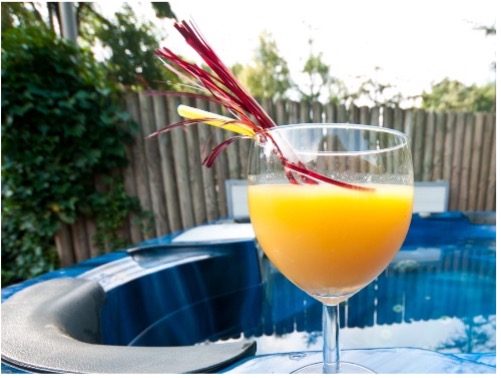 In a Turkish steam bath, the moist air opens the sinuses and airways, very effective if you suffer from respiratory problems. It also helps to cleanse the skin, as pores are opened and the skin is sufficiently moisturised. It is also said to help with weight loss, as calories are burned due to the high heart rate. All this together makes this Golden Stay in Zuid Drenthe the place to go for a wellness holiday.