Imagine: You are looking for a family holiday home to go on a family weekend. And you find something really nice: a beautiful villa full of character. Stone walls, wooden details. Modern furnishing, with plenty of space in the living room, in the 5 bedrooms and even in the playroom for the children. Plenty of room for up to 14 people. Outside the villa there is a large garden with a spacious terrace, soccer field and jeux de boules court. Furthermore, inside there is a fully equipped kitchen, a cosy fireplace and 2 bathrooms. And finally, as the cherry on top: a wonderful sauna. All this and more can be found in the beautiful villa "de Poothoeve" in Belgium.
So of course you are going to rent this family house with the budget of the whole family, to fully enjoy a weekend, midweek or holiday. You have access to the entire villa, and the kids have explored the whole house, deciding that the playroom is the best place for them. A good choice, with a pool table, a football table, some lovely sofas and various games. The adults can have a nice chat upstairs, and the crackling of the fireplace is soon drowned out by the laughter and sound of sociability. At the end of the day, a visit is made to the sauna in the garden house and everyone agrees: The choice to rent your ideal family house was a good one!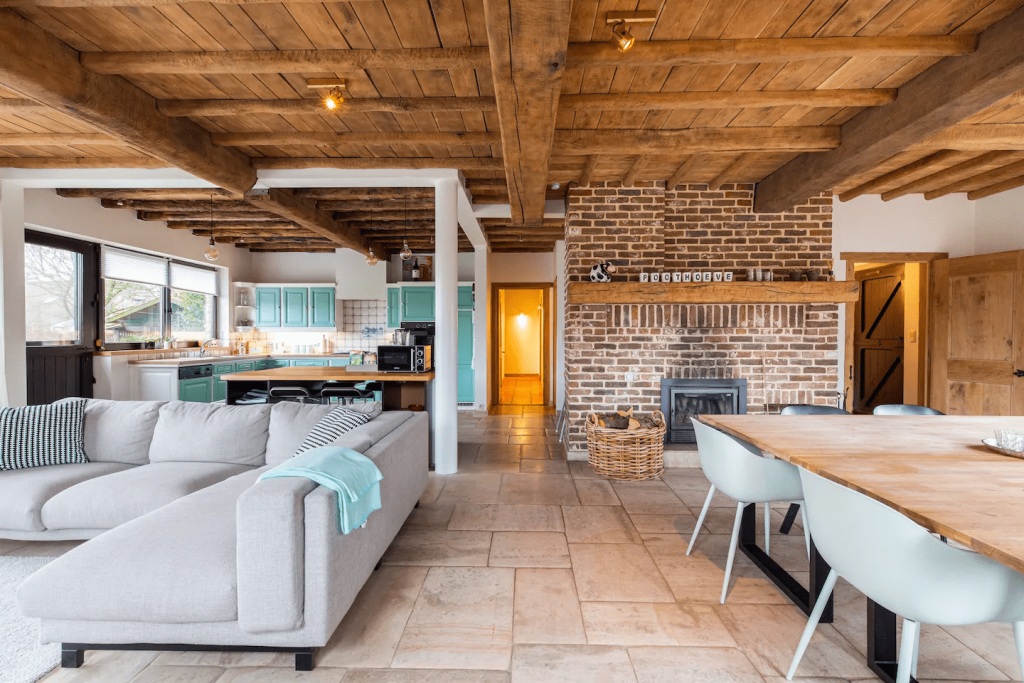 The region around the lovely family house
Besides there being a lot to do in the villa itself, there is also plenty to do outside the villa. This large holiday home for a family weekend is located in Martenslinde, in Belgian Limburg. This is a nice small village located near the famous castle Alden Biesen. This castle is located in Bilzen, and is surrounded by some of the most beautiful cycling routes in Limburg. In and around the castle itself, there is also plenty to do. The Landcommanderij Alden Biesen organises cultural experiences such as storytelling events, guided tours and concerts or festivals. Discover it all on the website of Alden Biesen on https://www.alden-biesen.be.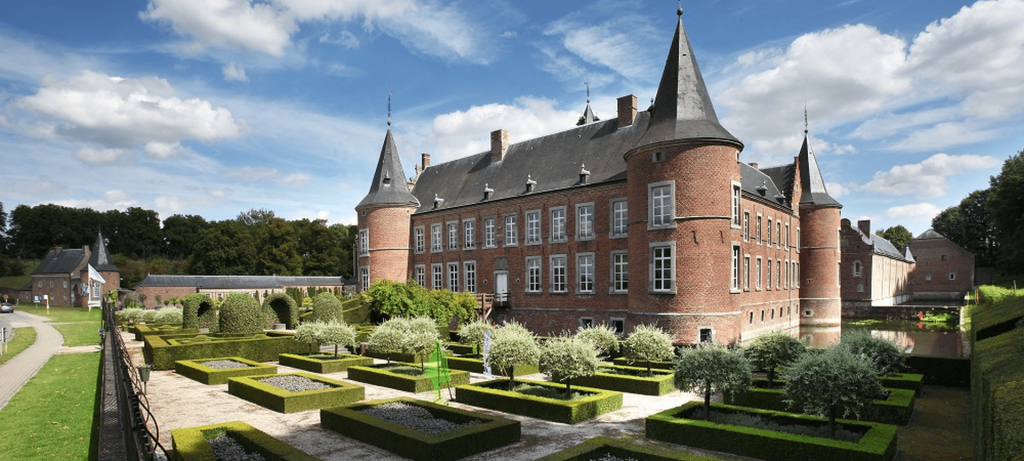 Furthermore, the Family House is located in the Belgian Limburg near the Dutch Limburg, where Maastricht is located. This is a very nice city, and we have several Golden Stay holiday homes and tips for things to do. Read about them in our blog about our holiday homes in Maastricht. It also takes less than an hour by car to get to Brabant, where you can visit the beautiful Eindhoven, or experience some Dutch culture. For Belgian culture, Hasselt is a beautiful city and very close by. Here you will find Plopsa indoor for the children, but there is also plenty to do for the adults in Limburg's capital. In Hasselt, for example, there is a beautiful art route, a Japanese garden, but you can also go shopping. For more information, go to https://www.visithasselt.be/.
The reviews after renting the family home
What do people have to say after renting this beautiful family home? See below for a small collection:
"Nice accommodation, especially with children. The separate playroom is very nice, so the children have their own space and the adults can talk in peace. The sauna is great!

Hannah – January 2022
"We had a very nice stay. Large rooms with more than enough room for 10 adults and 3 children. Beds slept very well. (…) The sauna was a nice plus."

Siem – November 2021
"We went with a group of 11 people and had a great stay! Would definitely go back again."

Jolanda – August 2021
"Nothing to complain about"

Nidas – August 2021
That is great to hear! Would you like to celebrate a wonderful family weekend here too? Then book your stay now via the button below.