A house with a sauna and a jacuzzi, a perfect combination! First being able to enjoy your own private sauna, and then getting into the jacuzzi. Simply perfect. We understand if you are looking for this combination in a vacation home! At Golden Stay we are focused on making each home unique, and giving you the best experience. This starts with the personal contact we make, followed by the personal service we provide and ends with you in a lovely Jacuzzi! For example, in one of our three houses in the Netherlands that have a sauna in addition to a jacuzzi or hot tub!
WELNESS BUNGALOW
One of three delightful vacation homes that features the combo of a sauna and a jacuzzi is the wellness bungalow in North Holland. Located on vacation park West-Friesland it is relatively close to the sea and has space for up to 5 people. From the living room of this bungalow you can walk straight into the garden where all the wellness is located. There is a beautiful gazebo made, with a covered seating area and an outdoor kitchen with minibar. There is also a beautiful bathroom.
But the cherries on top, of course, are the jacuzzi and sauna. From the covered and cozy jacuzzi, you look onto your own private sauna. Wood-fired, and all ready for you to enjoy the warmth and relax both your body and mind. This sauna has lying space for 2 people, or if you are seated you can have more people in it. Want to read more about this bungalow? Read the blog ! Would you like to book this wellness bungalow? Then click this button!
BEAUTIFUL ENGLISH VILLA
More towards the east of the Netherlands in beautiful Drenthe there is a beautiful Golden Stay villa in English style. This villa has room for 13 people with a 1000m2 garden, 2 bathrooms, 5 bedrooms and a wood-fired hot tub!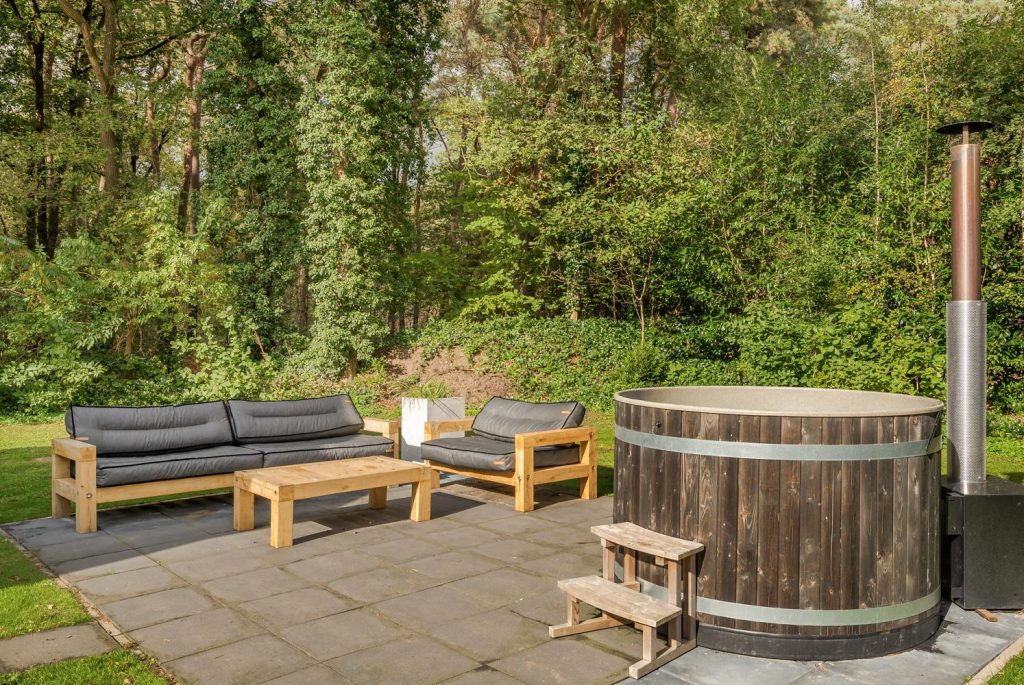 This villa is in the middle of nature surrounded by forest. Perfect for unwinding so. If you are looking for even more relaxation there is within walking distance the coveted sauna, as well as a swimming pond, a fishing pond, further wellness and a restaurant. Would e like to read more about this? Then read the blog about this house with hottub. If you want to book a stay here, press this button!
AMAZING DETACHED FARMHOUSE
One of the crown jewels of Golden Stay is the large renovated farmhouse with an indoor spa and sauna, and a recently added jacuzzi! This beautiful farmhouse can accommodate up to 16 people, and has everything you might need. 3 bathrooms, 7 bedrooms, a large swim spa with jet streams in a beautiful garden shed, an outdoor jacuzzi right next door and a Finnish steam sauna in the villa itself.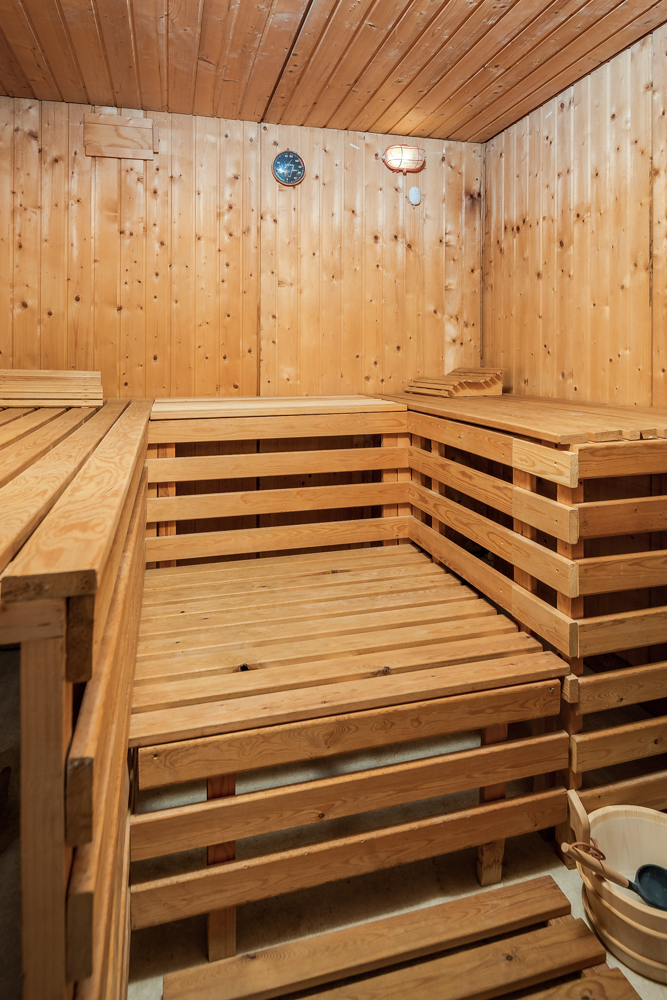 There is also a ping pong table, a lovely spacious garden, a beautiful wooden dining table in the large living room and plenty of games and puzzles for entertainment for the children. The surroundings are also to write home about. Green as far as you can see, sometimes broken up by beautiful waterways such as rivers and canals. You would almost have to call Friesland Zeeland with the amount of water in connection with each other and the sea. Nearby is the Tjeukemeer, which is a wonderful stepping stone for a pleasant round trip with a sailboat or sloop. Also, the IJsselmeer is very close by. Want to read more about this beautiful Golden Stay villa? Click here. If you want to book your stay right away, click on the button below!