Are you looking for a beautiful vacation home in Belgium where you can enjoy a luxurious stay in the beautiful Ardennes with your family or friends? Look no further, because Golden Stay offers the perfect accommodation for your vacation in Belgium.
Our vacation homes in the Ardennes are the perfect place to relax and enjoy the beautiful nature and rich cultural heritage of Belgium. With spacious and comfortable rooms and a sauna or a jacuzzi, we offer everything you need for an unforgettable vacation.
Vacation home Ardennes in Belgium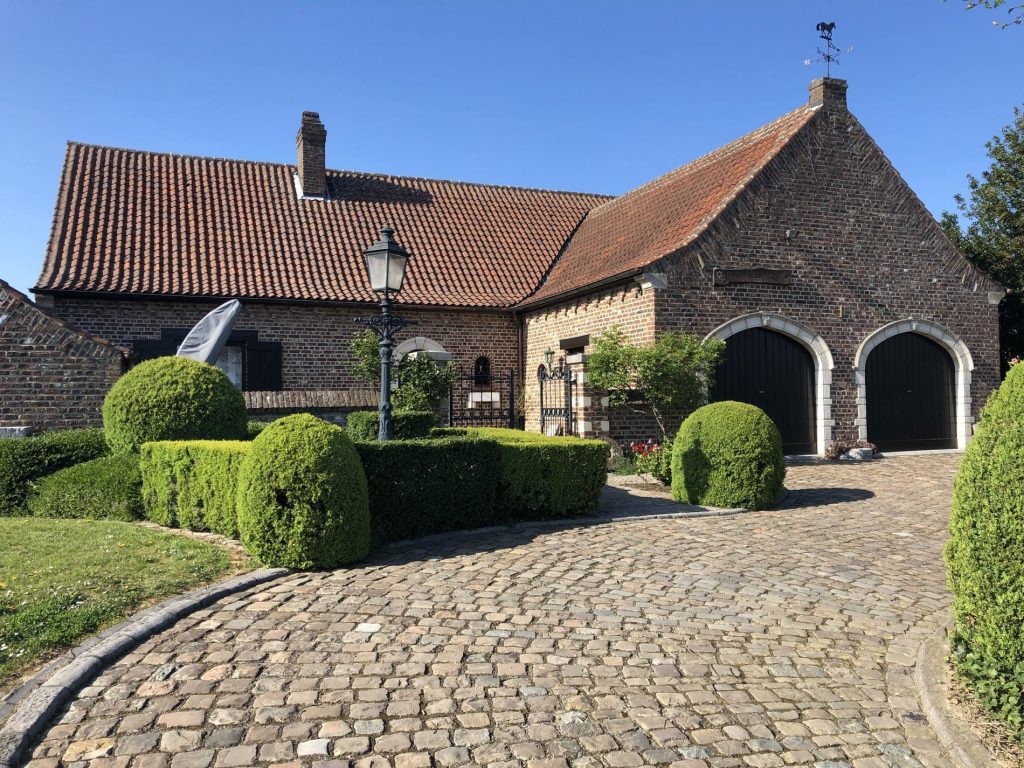 Just north of the Ardennes lies a lovely golden stay villa with a large garden and wonderful sauna: Villa de Poothoeve. Equipped with 5 bedrooms, 2 bathrooms and 3 toilets, there is more than enough room for 13 guests. Furthermore, the house has a beautiful fully equipped kitchen and a playroom for the children with several games.
The surroundings of Villa de Poothoeve are also worth exploring. The luxury vacation home is close to the countryside, so you can enjoy walking or cycling through the beautiful countryside. There are also several nice villages and towns in the area that are worth visiting.
Oscar who was here last August is very enthusiastic about this villa:
Perfect location for a larger group. Nice and clean house with spacious garden. Equipped with all amenities. Would recommend it to anyone!

Oscar – August 2022, translated from Dutch
Do you also want to get this excited after staying in a vacation home in Belgium? Then click this button to buy your own stay here!
Renting a vacation house in Belgium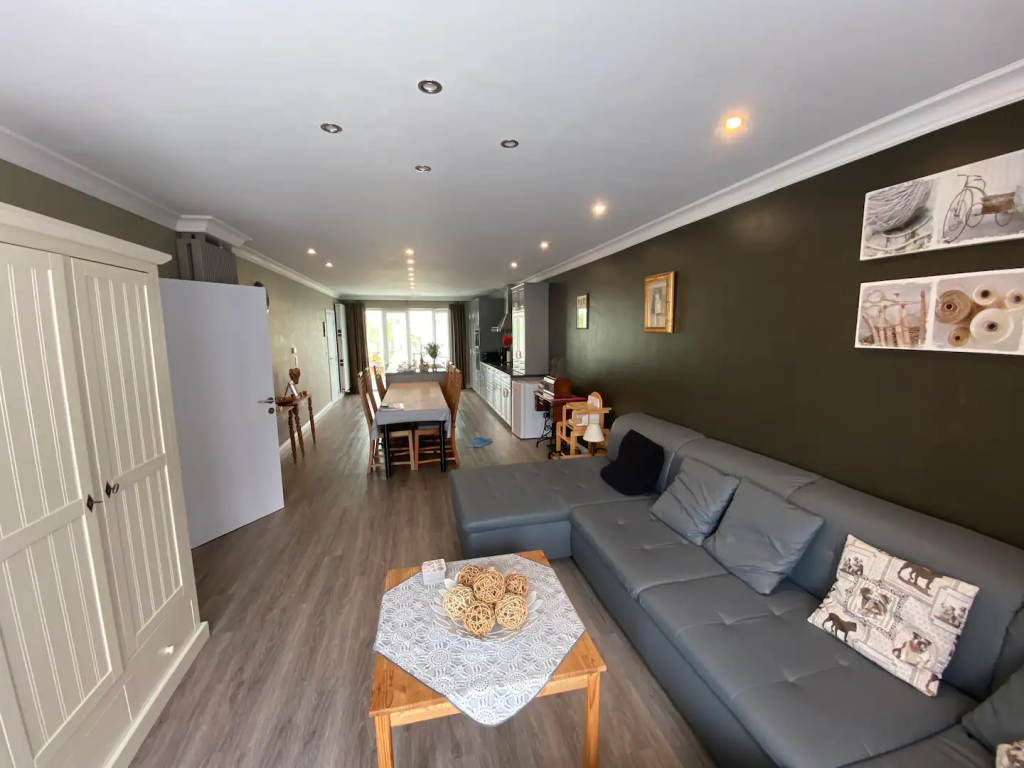 In the same idyllic village of Heers where the villa the poothoeve is located is also a cozy vacation home for 8 guests. It is furnished with comfortable and stylish furniture and has everything you need for a pleasant stay. The house has 3 bedrooms, a spacious living room, a complete kitchen and a terrace where you can enjoy the outdoors. The villa is surrounded by quiet and idyllic surroundings, making it an ideal place to relax and enjoy your vacation in Belgium.
Brooke, who was here in August last year, was very happy with her stay in this large vacation home for rent in Belgium:
"This was the perfect destination for us to visit relatives in the area. It was very large, and suited our needs perfectly in terms of space and amenities. It was well decorated, and felt like home. I really appreciated how clean the place was, and the fact that there was a full kitchen and two full bathrooms. The location was just off the main road… and it even felt a little bit in the country as there was an orchard and even a donkey and rooster nearby. Our hosts were also easy to communicate with. I would highly recommend it!"

Brooke – August 2021
Book it now!
vacation home belgium with jacuzzi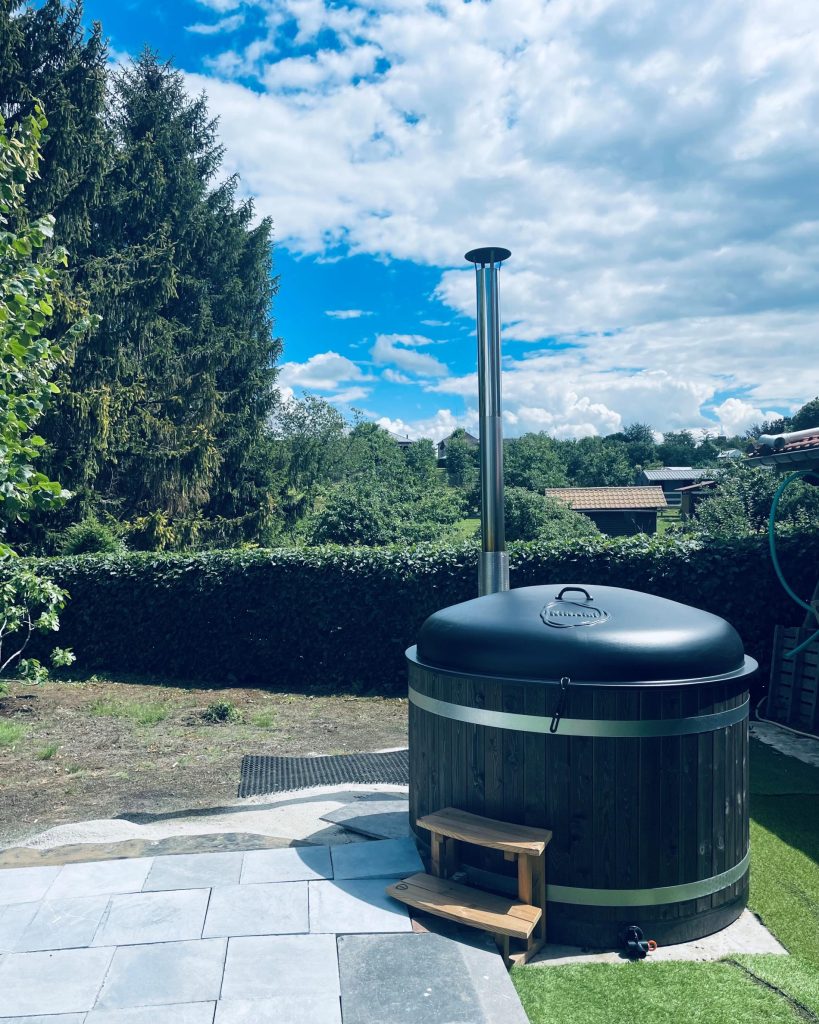 For the third luxury vacation home, we would like to take you to Villa de Daelhoeve, a beautiful vacation home located in a quiet and idyllic setting. This is a place where you will feel completely at home and where you can enjoy peace and nature.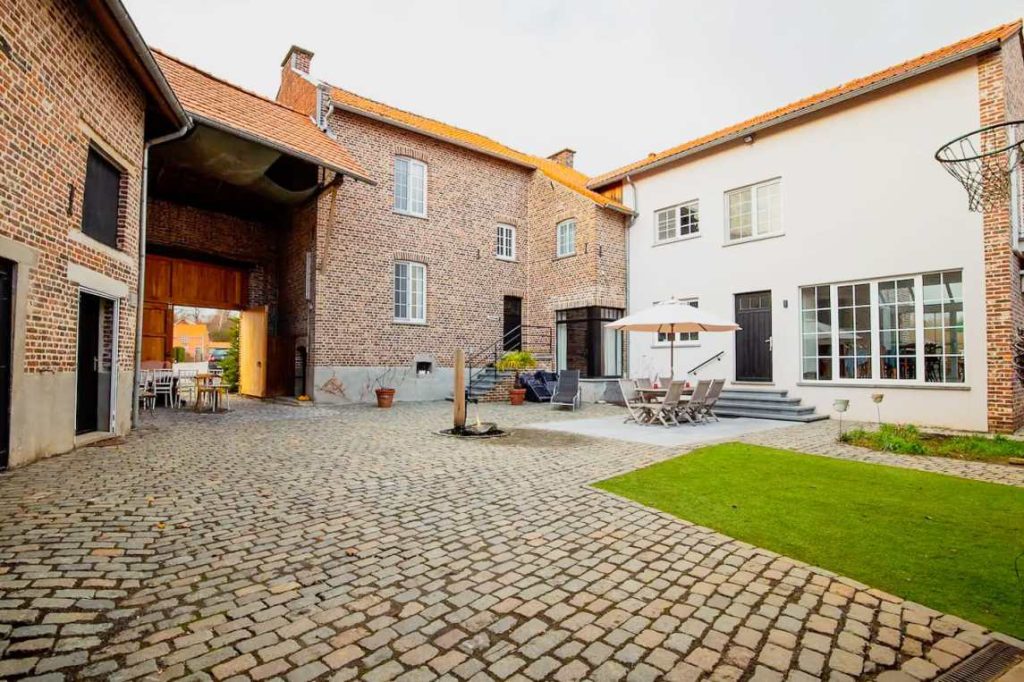 One of the great advantages of many Golden Stay houses, and so is Villa de Daelhoeve, is that the house is dog friendly. So if you have a dog, you can simply bring him or her to this luxury vacation home. This way you can enjoy your vacation and the beautiful surroundings together with your dog.
Villa De Daelhoeve also has its own jacuzzi. After a day full of activities or just because it is nice, you can relax in the jacuzzi and enjoy the warm water and bubbles. This is a wonderful way to relax and enjoy the luxury of the villa.
Finally, Villa de Daelhoeve is large and private. The house can accommodate up to 12 guests, but is also more than suitable for smaller groups such as 10 guests, for example. It has everything you need for a comfortable stay. You can enjoy your vacation without being bothered by other people or noises from outside.
In short, if you are looking for a beautiful and luxurious vacation spot to go to with your dog, Villa de Daelhoeve is definitely worth a visit.