Springtime on the Veluwe, that means walking around in a work of art. One of the most beautiful places in the Netherlands. The heather blooms, with beautiful purple and pink flowers as far as the eye can see. Combined with green grass, green trees and a lovely sun, the Veluwe is "the place to be" in spring. Golden Stay has a luxurious bungalow here, near Epe, in Gelderland. This lovely holiday home is perfect for 6 guests to enjoy the beautiful woods and nature that the Veluwe has to offer.
Beautiful swimming pool close by
In the holiday park Rabbit Hill to the south, which has a name similar to the holiday park where this villa is situated, Rabbit Hill Epe, there are several amazing swimming pools. Inside there is a beautiful indoor swimming pool, with slides, whirlpool, rapids and much more. There is also a lovely outdoor swimming pool, with sunbathing meadow, water attractions and a toddlers' pool. A great recommendation!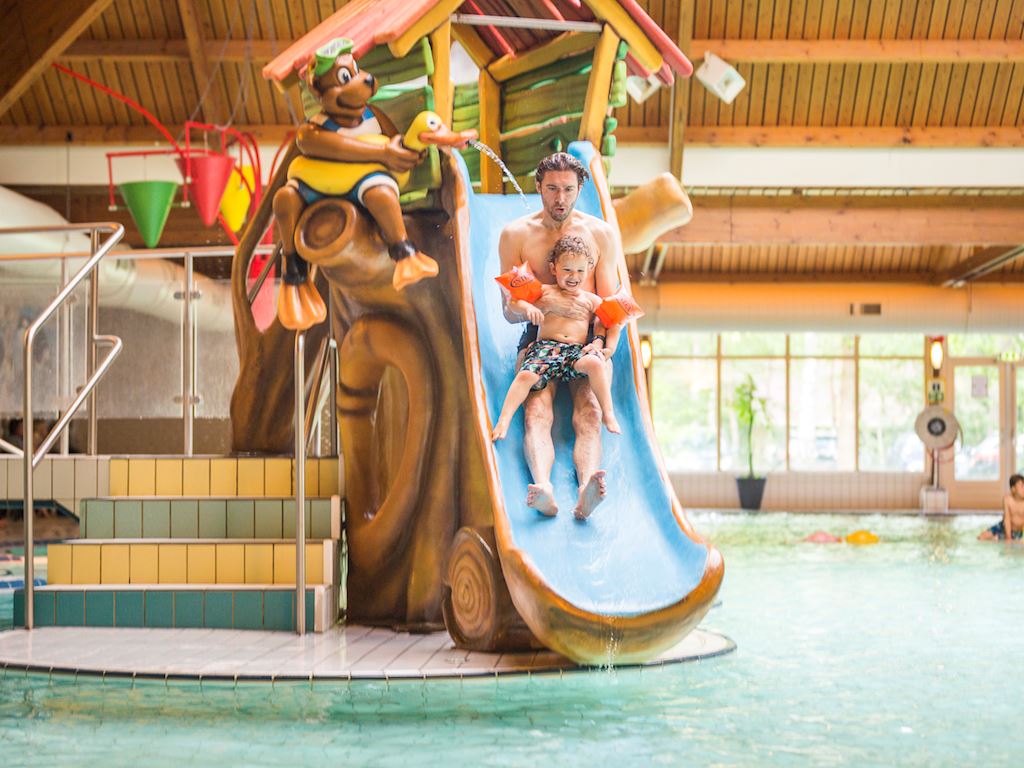 Bungalow with 3 bedrooms and more!
The bungalow itself has 3 bedrooms, a spacious bathroom with walk-in shower and a separate toilet. Furthermore, there is a fully equipped kitchen perfect for extensive cooking sessions. The bungalow is located in a beautiful park with lots of space between the villas and bungalows, where peace is respected. The reviews are also very enthusiastic about this house:
"A beautiful, atmospheric house with a cosy hospitality. Lots of space around the house and beautiful surroundings. You can walk/cycle right into the forest. Really recommended if you want to get away to relax with family or friends in a cozy house." 

Carola, 2021 (Translated from Dutch) 
"Enjoyed the surroundings and nature! The cottage is very nice inside and equipped with all comforts. The park is spacious so you have no nuisance from the neighbours. Our Easter weekend could not have been better, thanks."

Etienne, 2021 (Translated from Dutch)
This sounds really good! Do you also want to book this house? Then click on the button under the photo: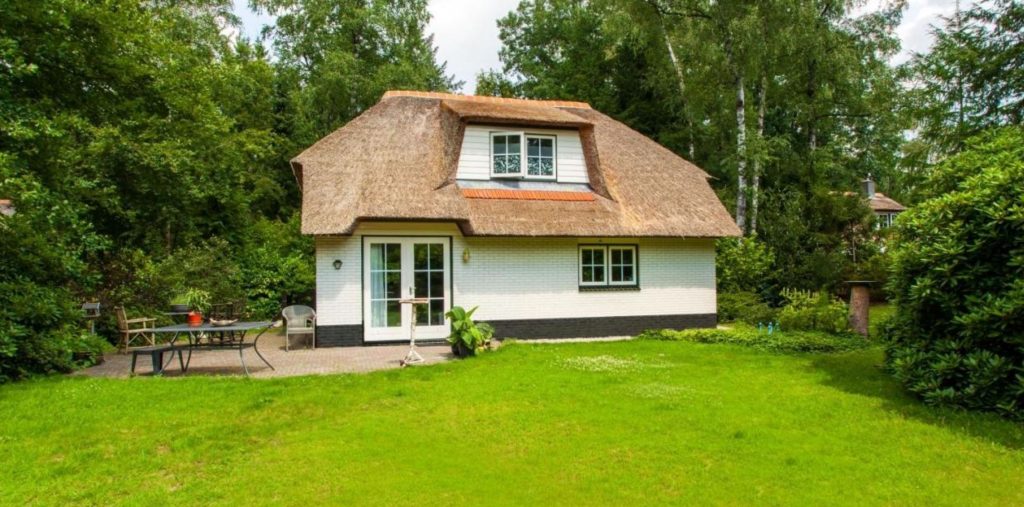 The "Big Five"
As Carola says in her review, you can walk or cycle straight from the luxury bungalow to one of the many routes of the Veluwe. These routes lead you along beautiful vistas, lovely moors and restful pieces of forest. But also animals! The Veluwe is home to the Dutch "Big Five"; five magnificent animals that can be spotted in the Veluwe. These are the red deer, the wild boar, the roe, the fox and the Scottish Highlander.
Here are some interesting facts about each animal:
Red deer have antlers that can weigh up to 15 kg! They shed their antlers between February and April each year, so if you search hard enough you might just find one!
A wild boar is a nocturnal animal that searches for its food by smell. This sense of smell is so good that in Germany they have even been used to detect drugs and explosives. Louise, the most famous example of this that even appeared on TV in the Netherlands, died in 1998.
Roe fawns are super good at hiding! As soon as they are born, they lie dead still for a few days in a spot in the forest, where their mother only seeks them out to suckle. During these days, they are untraceable for even the best hunting dog or wild boar, because they have no scent yet! The mother deer even helps with this by eating the droppings of her young!
Whereas wild boar hunt by smell, foxes hunt by sound: a fox can hear a mouse up to 100 metres away! In addition, a fox is very determined in its search for a suitable partner. A dog fox (the male) will often follow a vixen (the female) for weeks, until she is ready to mate.
Scottish Highlanders are not a native species of the Veluwe. This can be reasoned out from their name: they come from the west of Scotland! They have been placed here for one reason: To keep the heathlands tidy! Real lawnmowers, in other words.