Renting a chalet: a wonderful plan for a holiday, a weekend away or for a longer period! In the Netherlands renting a chalet means enjoying the comfort of home, but also enjoying the real holiday feeling. But where does the word come from? What is the difference between a chalet, a bungalow and a mobile home? And does Golden Stay also rent chalets?
History Chalets
The word Chalet originated in the Alpine region, where the word Chahtelèt, the word on which chalet is based, meant shepherd's hut in Arpitan. This word is probably based on the Latin word Casa, meaning 'house', or the Latin word casalis, meaning 'belonging to a house'.
These Arpetarians built these wooden houses themselves: free-standing huts, made of heavy wood for insulation and often with an overhanging roof, intended for shepherds to have shelter high up in the mountains. Later, these houses were also used for families, but only in summer, because otherwise it was too cold. Shepherds would take the whole family with them, including their wives, children and especially the animals, to use their milk to make cheese and butter.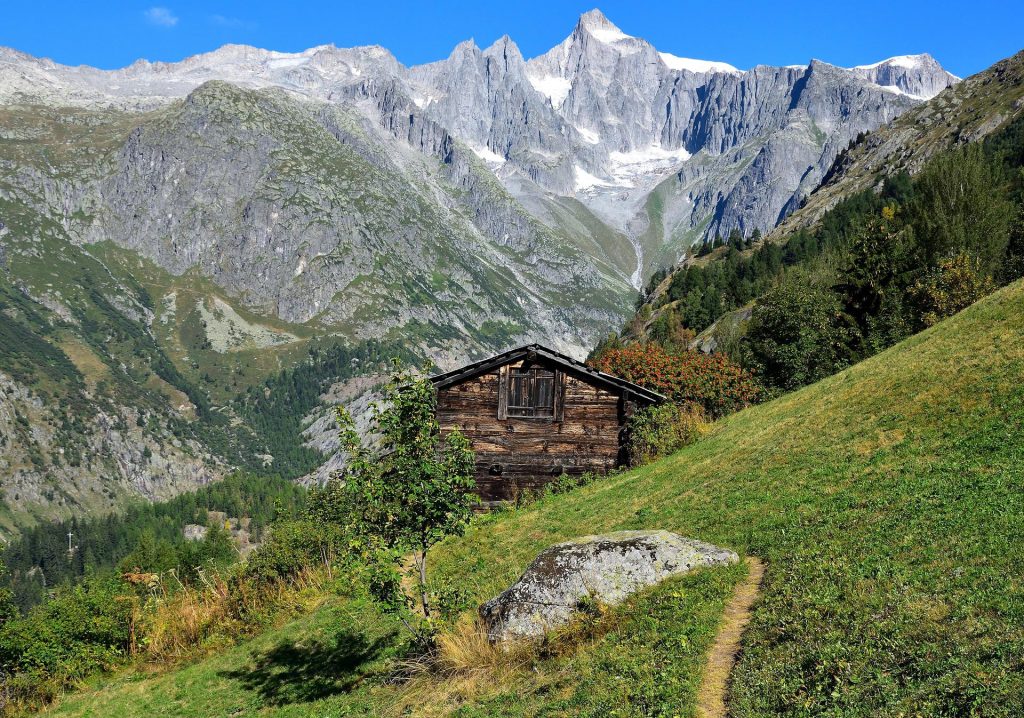 The word Chahtelèt has been transformed into the word chalet over time in the area that is now Switzerland. Very interestingly, we know how this word came into the French language (after which it came into the Dutch language as a loanword in the 19th century), namely in a love letter! The Geneva philosopher Jean-Jacques Rousseau used the Swiss dialect word in his love letter novel Julie, ou La nouvelle Héloïse (1761), originally published in Amsterdam as Lettres de deux amans habitans d'une petite ville au pied des Alpes. The English translations are respectively Julie, the new heroine Héloïse and Letters of two lover that live in a small village at the foot of the alps. In a footnote, he explains the meaning: "a kind of wooden houses where cheeses and various dairy products are made, in the mountains".
Difference between chalet, bungalow and mobile home
Nowadays, the word chalet is not only used to refer to a hut in the mountains where cheese and milk are made, but also to beautiful and often slightly smaller holiday homes. The Netherlands contains many holiday parks where chalets can be found, from beautiful places such as Zeeland, the Veluwe or Brabant, but also in ideal locations such as in North Holland. THE holiday park of North Holland, recreatiepark West-Friesland in Opmeer, contains several chalets, but also bungalows and mobile homes.
The difference between bungalows and chalets is that a bungalow is a house that usually has only one floor, whereas a chalet may have several floors. Furthermore, a chalet is often made of wood, while a bungalow can be made of any building material. Moreover, the origin is different, as mentioned earlier, chalets come from the alpine region and bungalows originate from India.
The difference between mobile homes and chalets lies mainly in the production method. Mobile homes are produced in large numbers at a time and are almost impossible to change. This mass production is often done in England and France. Chalets, on the other hand, are often produced in the Netherlands, in other words, on location. Almost every chalet is unique, and therefore there is a large difference in sizes and designs, because a developer has to make a chalet to measure. A chalet therefore contains more craftsmanship, and this is reflected in the beautiful finish, heavy materials and good insulation. A mobile home is basically the cheaper alternative to a chalet.
Golden Stay Chalets
Golden Stay has recently acquired 4 beautiful houses on the recreatiepark West-Friesland: 1 beautiful chalet, 2 lovely bungalows and 1 super cool wellness bungalow. In this blog, we put a spotlight on the chalet: Vacation Chalet Westenwind.
Westenwind is a cosy wooden chalet perfect for 4 people. The chalet is surrounded by green grass and beautiful trees with a large sunny garden where you have plenty of privacy. Westenwind has everything you could possibly need in a chalet. A beautiful living room with French doors to the terrace and garden, 2 bedrooms with brand new beds that are tastefully made, a kitchen and a bathroom. The living room contains a lovely sitting area, a TV, a dining table with 4 chairs and access to the open kitchen where you will find a dishwasher, a refrigerator, a combi oven/microwave, a gas cooker and complete kitchen equipment. You can rent this chalet through Golden Stay!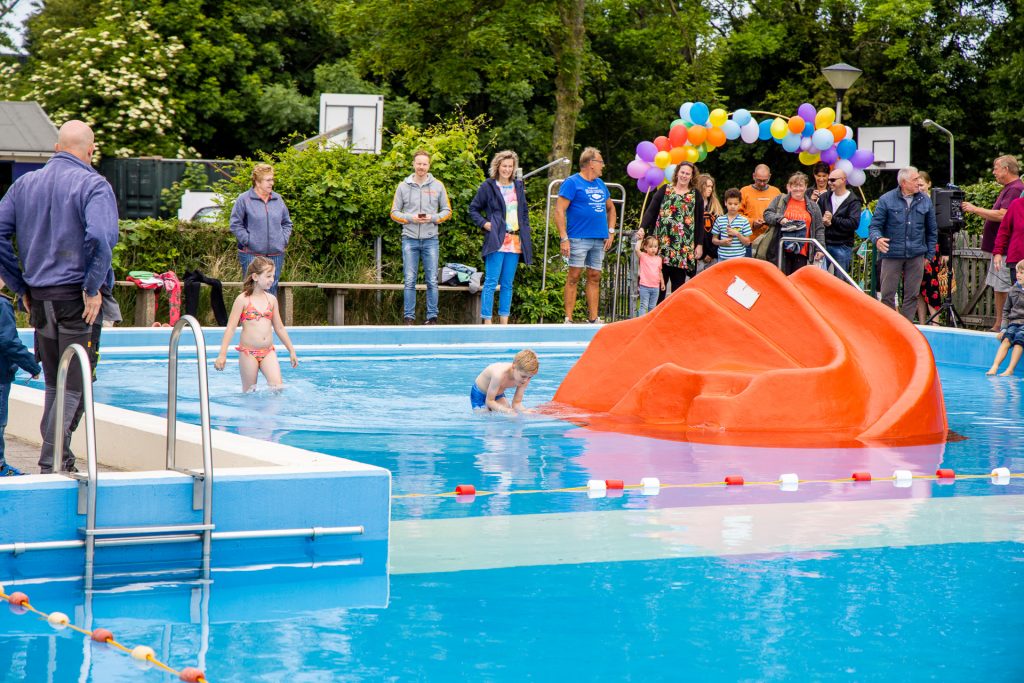 The park itself has much to offer. Among other things, you can enjoy a lovely outdoor swimming pool that was festively reopened on Saturday June 4th, enjoy the restaurant located right next to the park or enjoy the miniature golf course and spend a fun afternoon with good friends or the family. Furthermore, the park has a playground, a tennis court, table tennis tables, a football field, a basketball court and Jeu de boules courts, all of which can be used free of charge by guests of the park. Of course, there is also a car park for your car, and free wireless internet at the chalet.
Would you like to rent a beautiful chalet? Come and visit this wonderful place for a carefree holiday, a wonderful weekend or for a longer period. Rent this chalet quickly via the button below!