Golden Stay is the place to rent a luxury vacation home in the Netherlands. From a weekend away with friends in a large vacation home to a long vacation with family in a vacation home with swimming pool. Looking for a last minute vacation home in the Netherlands? Then keep an eye on our social media for the best deals on the most beautiful houses. In this blog post we will take you along some of these beautiful homes in 5 perfect locations to buy a stay in a vacation home in the Netherlands.
Large vacation home in Netherlands: Friesland
In Friesland we have 3 vacation homes in 2 beautiful locations, the lovely Follega located between the Tjeukemeer and the Slotermeer, and the peaceful Rijs, located near the IJsselmeer.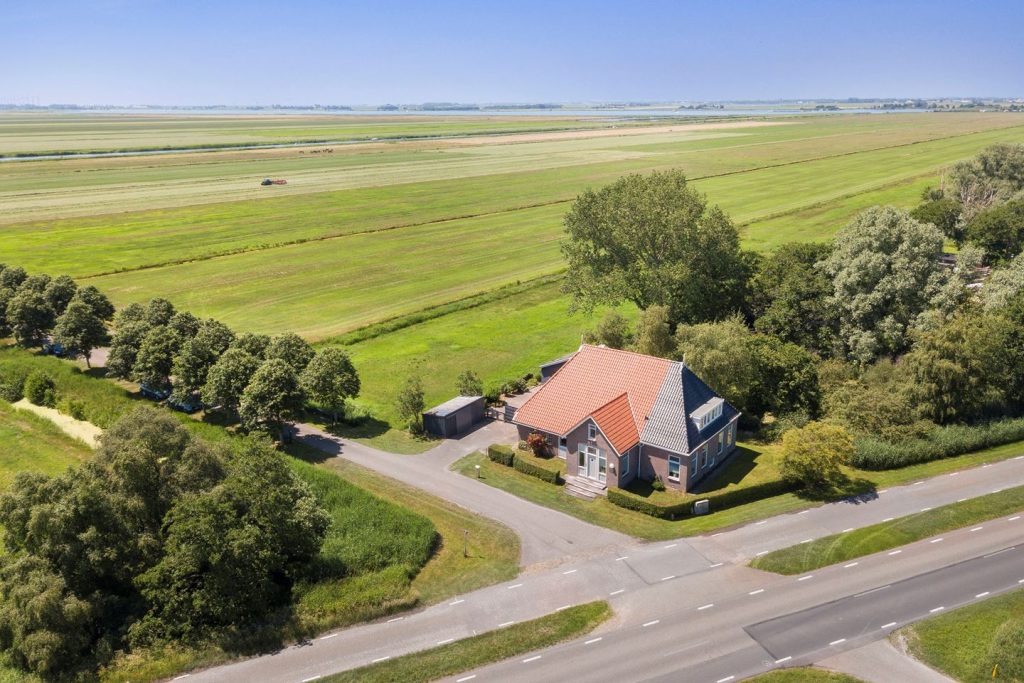 This luxury vacation home in the Netherlands is a gorgeous villa, with space to comfortably accommodate up to 14 guests to have the time of their lives. This large detached farmhouse is equipped as a true wellness paradise; It features a swim spa with jet streams, an outdoor jacuzzi, an outdoor shower, a Finnish steam sauna and 3 beautiful bathrooms.
This large vacation home in Friesland is surrounded by greenery: Green forests and green fields as far as you can see. This creates a wonderful atmosphere where you will completely unwind. Sitting on the veranda or lying in the jacuzzi the conversations will flow on into the night, and the night's sleep will be wonderful on one of the many soft box springs.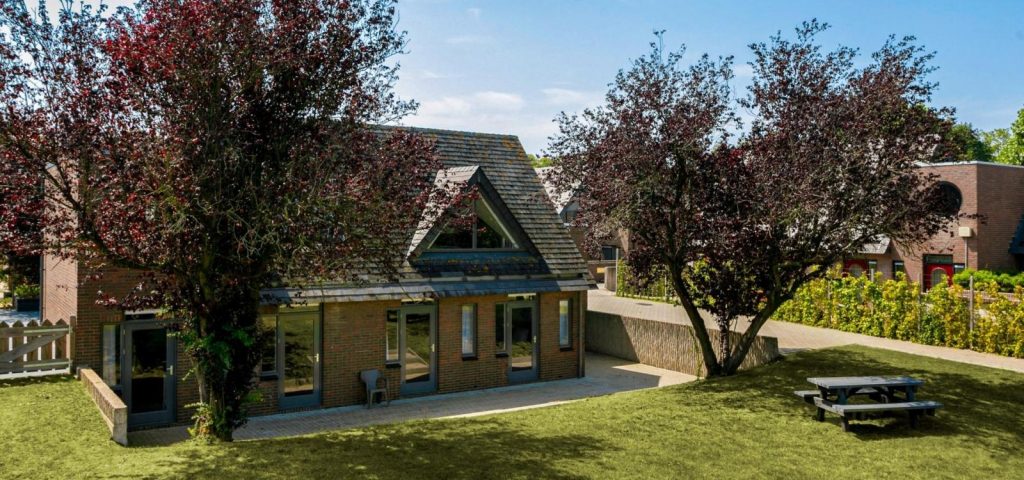 If you are looking to rent a vacation home for your family in the Netherlands, the Golden Stay in Rijs is in the right place. These two villas are in a location that instills peace and tranquility in everyone who passes by, so close to the IJsselmeer and close to the beautiful Gaasterbos (also called the Rijsterbos). These woods are beautiful at any time of year, but now in autumn they are spectacular!
The villas are both equipped with everything you need during a vacation to a luxury vacation home in the Netherlands, starting with a jacuzzi! Furthermore, they have a spacious kitchen, 5 bedrooms with private shower and a spacious living room with each house its own character. There is also more than enough room for children to play in the lovely spacious garden.
Vacation homes in the Netherlands with Swimming pool: Noord-Holland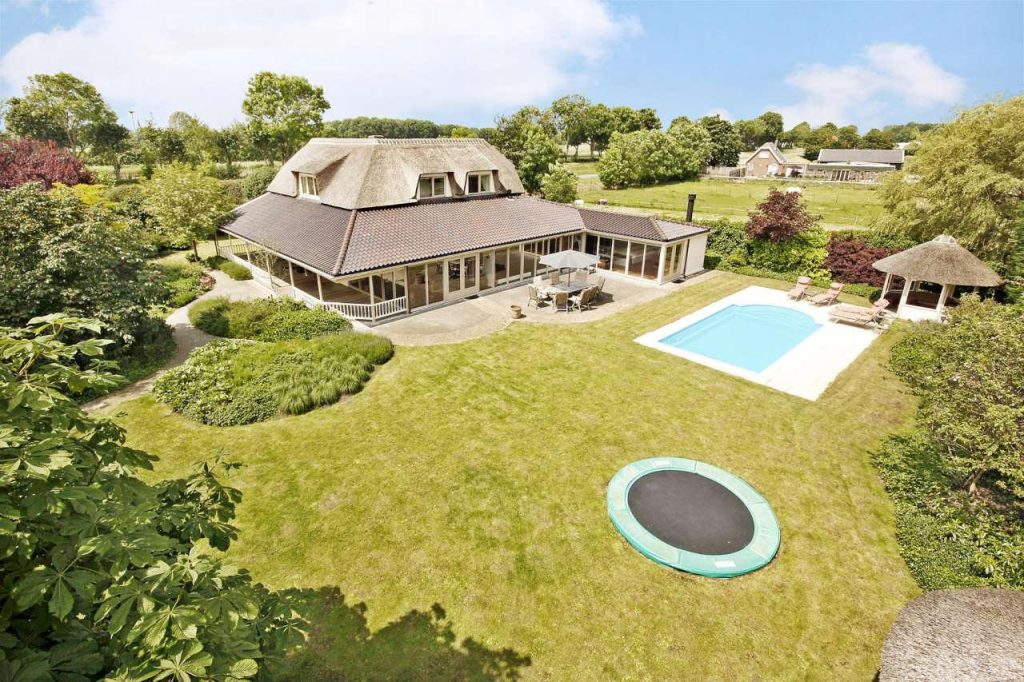 This villa in Heerhugowaard is a paradise of space, privacy and luxury. If you are looking for a large vacation home in the Netherlands with pool this is where you need to be. Located in the middle of North Holland in a very walkable spot lies this gem. The huge garden includes a private pool, a covered jacuzzi, a trampoline and several pieces of playground equipment perfect for the kids.
Inside this luxury vacation home with pool, you will encounter the quality you would expect from Golden Stay. For example, a large living room with lovely cozy sofas, a fully equipped kitchen and a game room with pool table and foosball table. The rooms are equipped with lovely beds and exude peace and comfort. There is enough space in 5 bedrooms for up to 12 persons.
Drenthe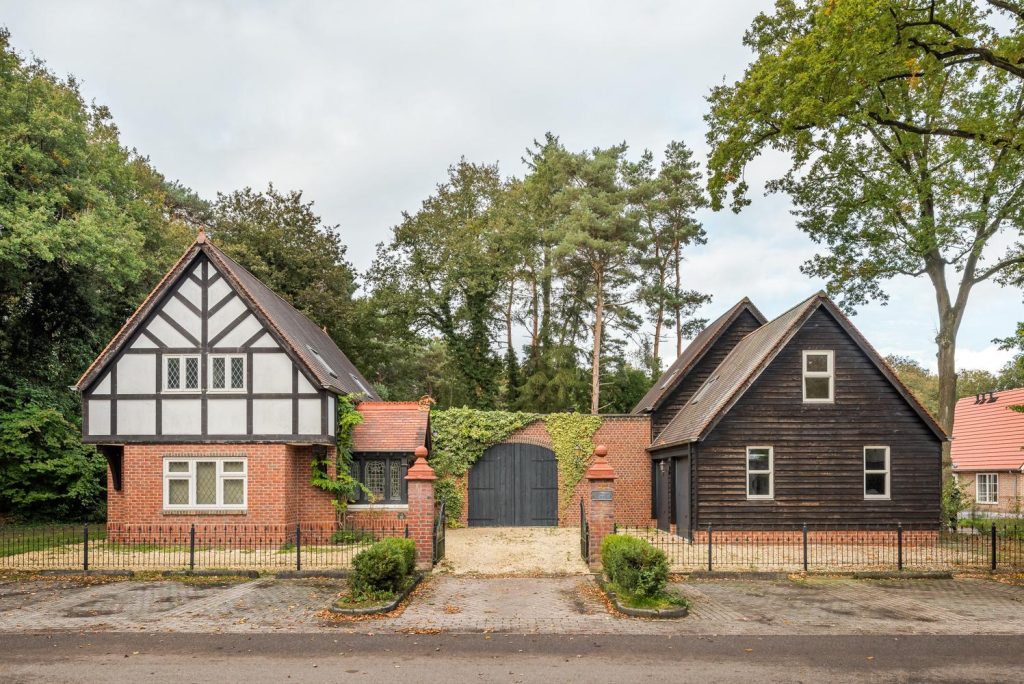 In Drenthe on the edge of a bungalow park is a beautiful large vacation home in the Netherlands. If you are looking to buy a stay in a vacation home in the Netherlands that has lots of peace and nature, this is a very good option. With 1000 m2 of garden you can do nothing but enjoy the fresh scents and the chirping of the birds when you get up in the morning. This large garden also contains a lovely wood-driven Finnish hot tub, which takes the level of relaxation to the next level.
With 2 bathrooms and 5 bedrooms, this luxury vacation home in the Netherlands has room for 13 people to enjoy their vacation. The exterior and interior overflow with character in a beautiful English style. Should you want to experience even more wellness than having your own hot tub already offers, there is a sauna and spa within walking distance in the park. Also within walking distance are a swimming pond, a restaurant and some wonderful walks in the Nolderwoud forest.
South Holland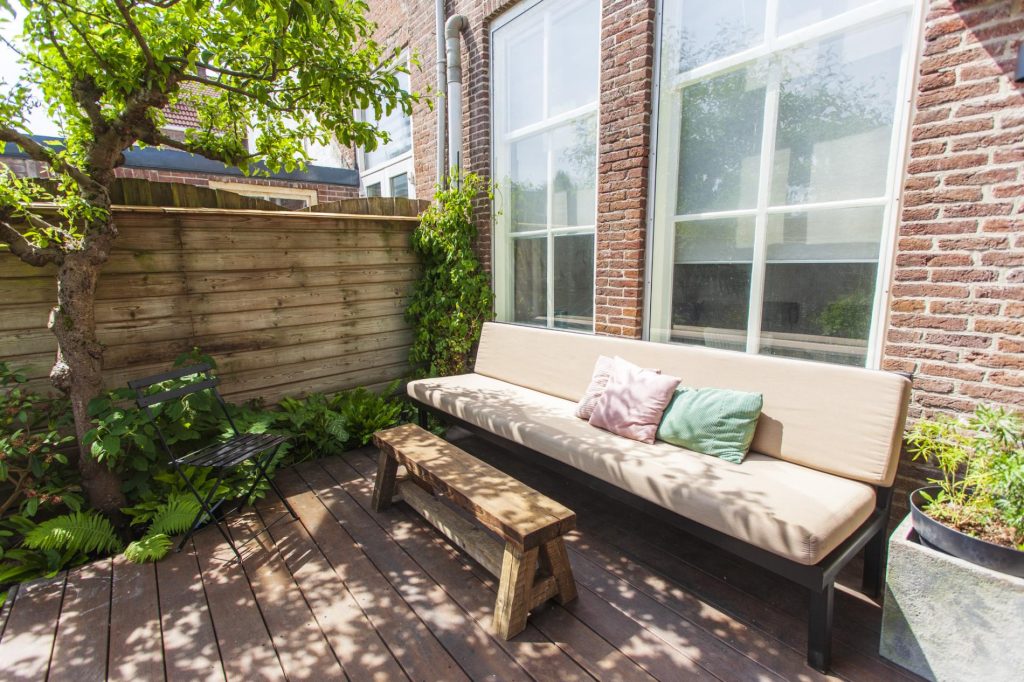 Last but certainly not least of the 5 great locations in this blog is Dordrecht. Dordrecht is a beautiful city with a unique old city center. In this inner city we have two luxury vacation homes in the Netherlands. One is a Beautiful characteristic mansion for 8 people built in 1890 with stained glass. Ideal to enjoy a nice glass of wine in the privacy of your own city garden. The other is a romantic guest house called "In de Warmoes" perfect for a family of 4.
Looking through the photos of these two beautiful vacation homes you will fall SO in love with the amazing modern interior. In the rooms full of natural light you will have a wonderful stay and enjoy the company of each other. Both are a super choice if you are looking to rent a vacation home in the Netherlands. Take a quick look and book your stay!