How about a villa with a private pool? Winter is over, spring has done its work and now it is almost summer! Time for a lovely swim in a refreshing pool, in your own villa! Are you thinking of renting a villa for a weekend in the Netherlands, booking a holiday villa in North Holland or are you just looking for something to impress your family and friends on holiday? This villa is for rent. Book our beautiful villa in Heerhugowaard!
This lovely villa in Noord-Holland is for rent the whole summer, and has a beautiful private swimming pool to enjoy. When you relax on the sun beds, you'll think you're in a beautiful resort in an exotic country, but you're here in the Netherlands, and you don't have to share this pool with others! The garden and the grounds around this luxury villa for rent in the Netherlands are beautiful, and is equipped with everything you need during a summer holiday.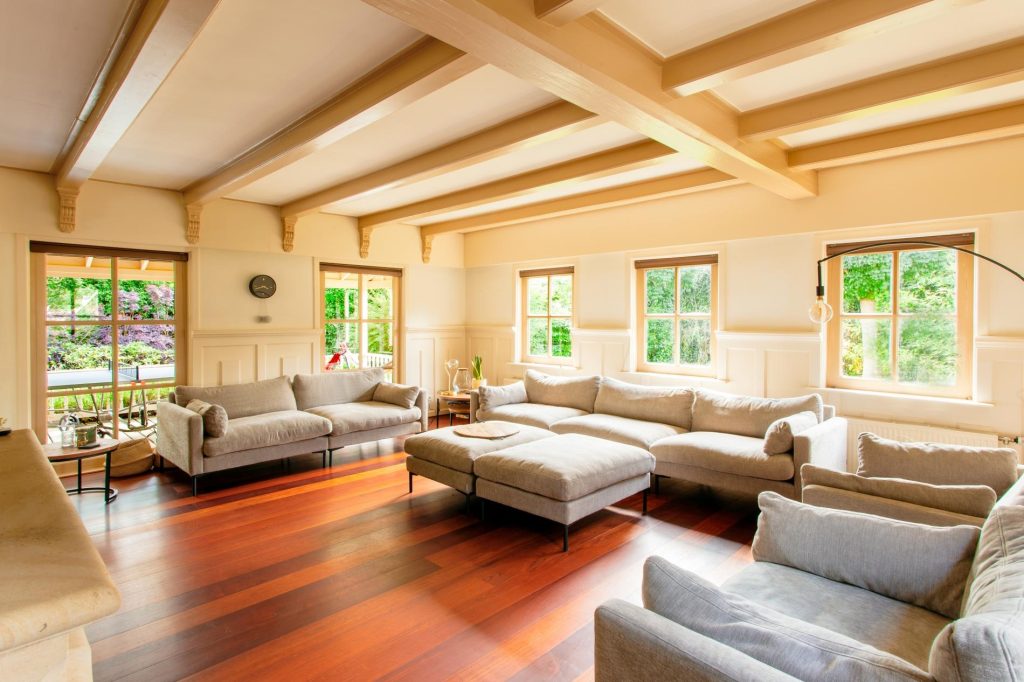 A villa with the ideal garden
For children this villa is a real paradise: The garden for example has a lovely lawn for the children to play on, bring a football and you can have hours of fun. There is even a whole playground for the children, 2 swings, 2 slides and a footbridge between the two cool towers, perfect for hours of fantasy for young explorers. Even if you just feel young! ? As if this doesn't make the garden complete enough, there is also a beautiful trampoline present, neatly tucked away in the ground. This too can be a source of hours of entertainment, consisting of somersaults, back flips, handstands or crazy games to play with children.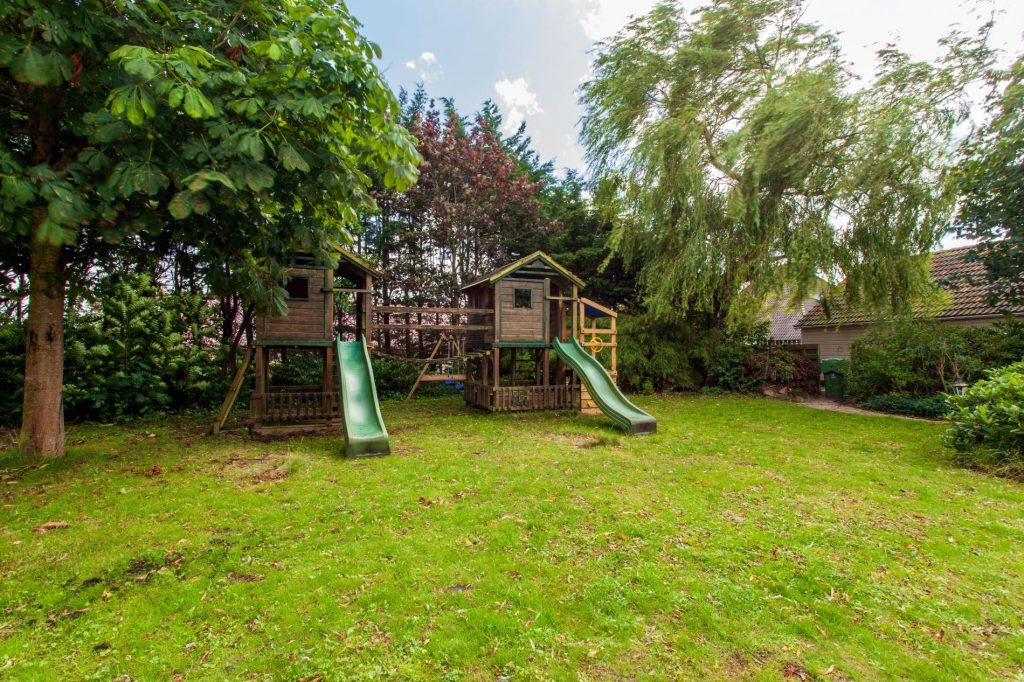 Also for adults, the garden is totally complete; a beautiful lounge set paired with beautiful tiles and authentic wooden benches makes this the perfect place to catch up, socialise, read a good book or play a nice game, to name but a few. There is also one thing you cannot miss in a villa with private pool in summer: A barbecue! Give your barbecue skills free rein and roast some delicious lamb, a good black Angus beef burger or some delicious courgettes and other vegetables. Of course, you can also let someone else do the work for you and enjoy their hardwork to the the fullest of your capabilities! ?
The perfect holiday villa
And when it gets late in the evening, you've had a delicious meal, the temperature outside is dropping and the stars are coming out… step into the heated Jacuzzi and enjoy until late at night! Have deep conversations, enjoy good drinks and unwind in one of the best luxury villas for rent in the Netherlands, here in North Holland.
This holiday villa doesn't only have cool features outside, but what makes this luxury villa so great for a holiday is that it is also perfect for staying inside! Play a game of pool with good friends. Challenge your children to a fanatical game of table football. Enjoy a good Netflix show and chill out on the couch. Win in a relaxing game of table tennis while your friends hang out in the hammocks on the porch. Enjoy the luxurious bathrooms. All things to do in this beautiful holiday villa in North Holland.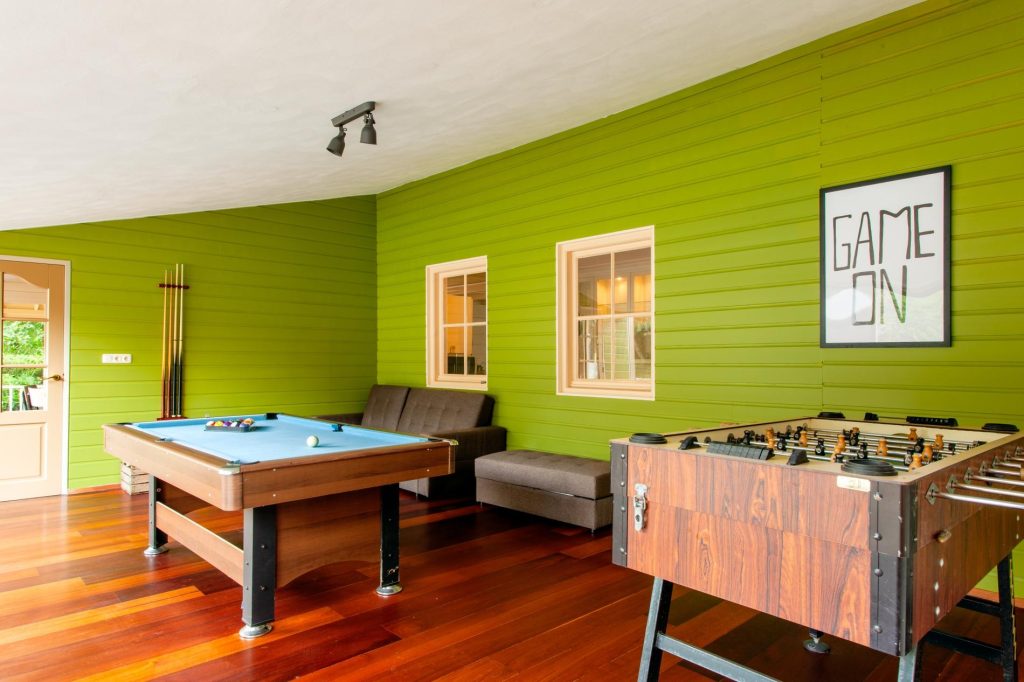 When are you coming? Book your stay quickly via the button below: