Imagine: A holiday trip in your own country, getting away from it all to enjoy all that the Netherlands has to offer. You will find a lovely cottage online, beautifully and modernly furnished and equipped with everything you need. The location is beautiful, in the middle of a picturesque village, on the waterfront. The perfect waterfront cottage. You book it last minute.
You take the family with you and soon you find yourself in Oud-Beijerland, in the beautiful Zuid-Holland. The house is even better than expected, even more beautiful than the pictures. Upon arrival there was a delicious welcome package ready, and the communication went super smoothly. The surroundings are beautiful, this holiday home on the water rises above all expectations. The smell of the sea can be smelled as soon as you walk outside, and a light breeze can be felt on a lovely spring day, which actually already feels like summer. You have plenty of time to enjoy yourself with your family. Yes, renting this house was a perfect choice. This is the experience that belongs to our beautiful Golden Stay in Oud-Beijerland.
Delightful experience at the water's edge
The story that I just described we hear several times a month. This house is perfect for 8 people, and exceeds the expectations of the people who come here to spend their holidays by the water. Why should you go all the way to a foreign country or region, like the Ardennes, to enjoy your holiday? Here in the Netherlands in one of the beautiful Golden Stay's you can completely relax and enjoy. So also in this luxury mansion by the harbour. It may not be Giethoorn with water everywhere, but you can hardly get better than this. Don't just take our word for it, but also that of some of our previous guests:
"The stay was even better than the pictures show. Spacious, clean, luxurious and beautiful house with 2 bathrooms. Location in the centre, near the harbour and restaurants. This gives the real holiday feeling. Fine, friendly communication with Tim and a nice welcome package!

I will tell it further."

Anne via Airbnb
"Beautifully renovated house in the middle of Oud-Beijerland near the little harbour. Nearby are several restaurants, supermarket and shops. Also free parking in the nearby car parks. The house is completely new and met all our expectations. Very spacious living rooms, bedrooms, a nice kitchen and a large backyard. As a welcome a nice package with coffee & tea. We enjoyed it and would like to come back again!"

Dorris via Airbnb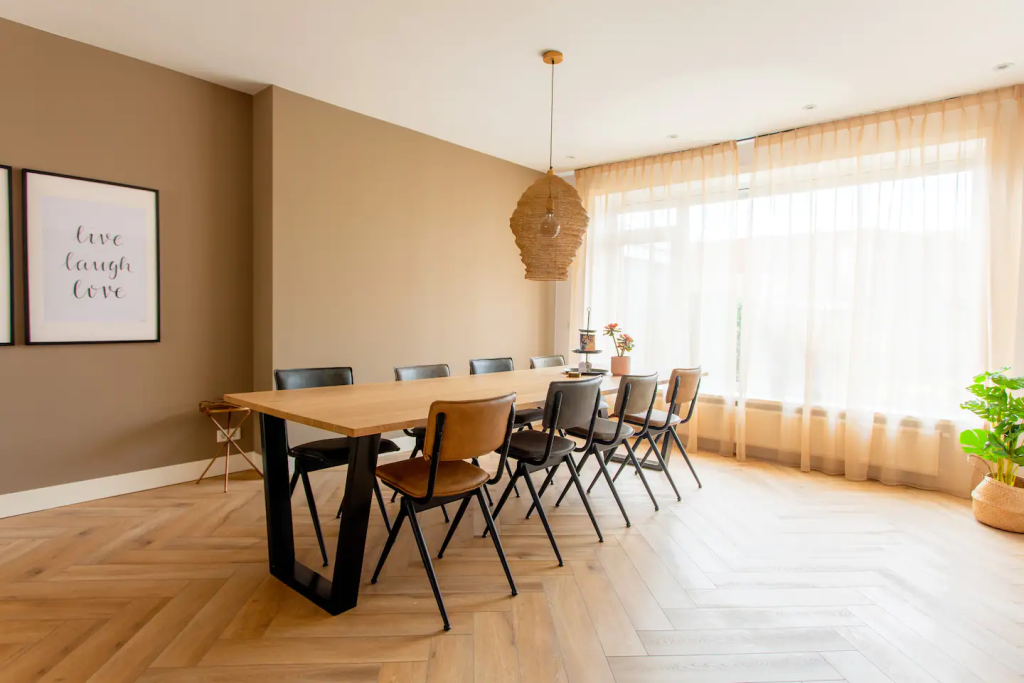 Delicious restaurants
So this is a wonderful option if you want to rent a waterfront house as a private person. The interior has been furnished with love and attention to detail to make this waterfront house a luxury mansion by the harbour. But also outside this house there are wonderful experiences to be had. As already mentioned by Anne and Dorris, there are delicious restaurants very close by, such as Werelds aan de Kade. This restaurant is located on the east side of the house on the water. This restaurant serves delicious lunches and dinners, with a menu full of fish and seafood inspired by Asian cuisine. Highly recommended! Click here to visit their website!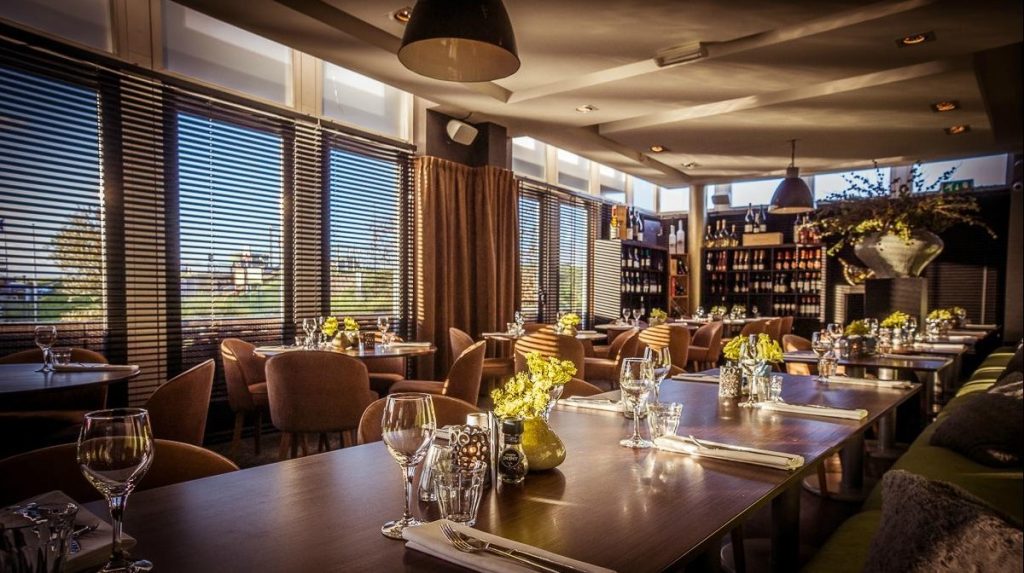 Another must is the restaurant 't Kookhuys, whose motto is: "Surprisingly creative and taken care of down to the last detail". They live up to this by, for example, serving a delicious surprise menu, which can be ordered in as many as 3, 4, 5 or 6 courses. This atmospheric restaurant is located at the west quay, only a few blocks away from our beautiful Golden Stay. Click here to visit their website!
In short, this luxury mansion on the harbour in Oud-Beijerland is the perfect location for a holiday in your own country in a holiday home by the water. The love that has been put into this house extends to the wonderful peace and luxury that you will experience in this beautiful house. Not only within the walls, but also outside, in one of the cosiest harbours in the Netherlands.